Due to the fact that the server's economy has reached active phase, we have decided to introduce
Attribute stones to crystals exchanger,
which will allow players an alternative way way to obtain items necessary for the development of their character.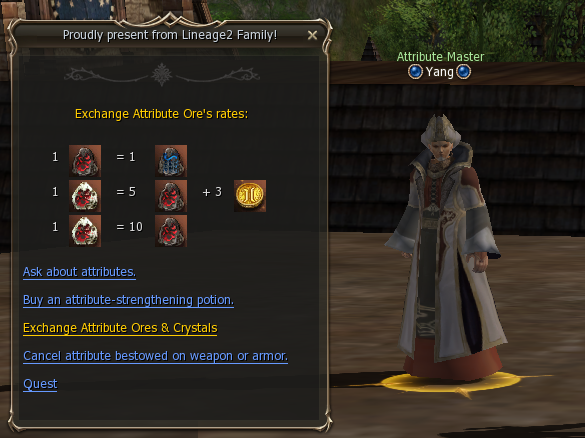 Exchange rates:

1 crystal АТТ =

10 stones АТТ

1 crystal АТТ =

5 stones АТТ +

3 Family Coin

You can exchange stones at NPC Yang in Rune or Aden. We have also added one in Giran near gatekeeper.