We wanted to reward everyone who is creating video content from our servers, therefore we decided to create an event that will reward every video posted and specially reward the one we vote as best video!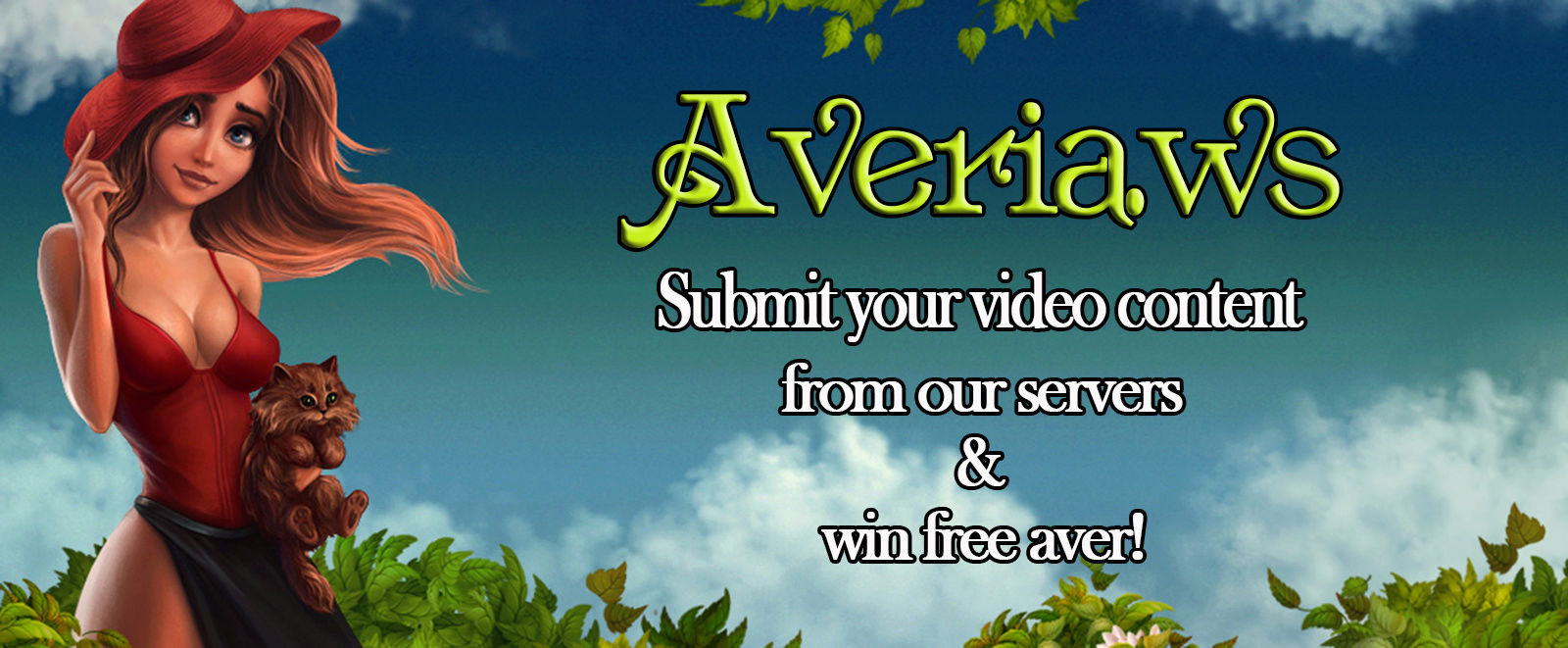 Rewards:
- Each approved video will receive minimum basic reward in 200 up to 500 Aver!
- You wont need to wait until end of event to receive basic reward, we will be giving them out every 7 days
- Every month we will announce winner and best video which will receive additional 500 Aver as reward!
- You will also have opportunity for your video to be shared on our community pages and get more views to your youtube channel and much more!
Event information & rules:
- Event is starting 23.07.2017 and it will last until we decide to stop it
- Submitting video is done by posting it to this topic and in period you post it is the one you are competing in
- All rewards will be added to your Master account which you will provide in private message to avoid public sharing such information
- Each video must be minimum 3 minutes long and contain action from our servers (such as pvp, epic raids, olympiad, ec..)
- Each video must contain "Averia.ws" in title & on start of video
- Each video must contain information about one of our latest servers in video description
- Use common sense on creating an video which wont be insulting to anyone
- Additional rules might apply in case we notice someone is violating some of basic rules of our community
- Video must be original, and our next rule will explain what do we mean by "original"
- Video must be new & any stealing from other player videos and re-uploading them or old videos as new ones will result in removing from event and possible ban on forum and even in game account!
Good luck everyone !